Teddy Delaroque
recognized International Artist by Akoun & Artprice
     Designer, Painter, Sculptor
     Lamborghini partners since July 7, 2019

here is some press article.
that I was informed.
there are some that I am not and others that I am not.
otherwise the quantity would be too large.
Midi Libre
Interview on Italian television July 16, 2021
July 11, 2021 Passage in the OGGI Treviso Magazine photo credit Vénitia Communication
https://www.oggitreviso.it/lartista-teddy-delaroque-visita-motta-258321?fbclid=IwAR1j0Pm9w0eeWPO4wFRz_mYritHu8zmqxqXNHHLSacHtGWCy_fM00YOHv9A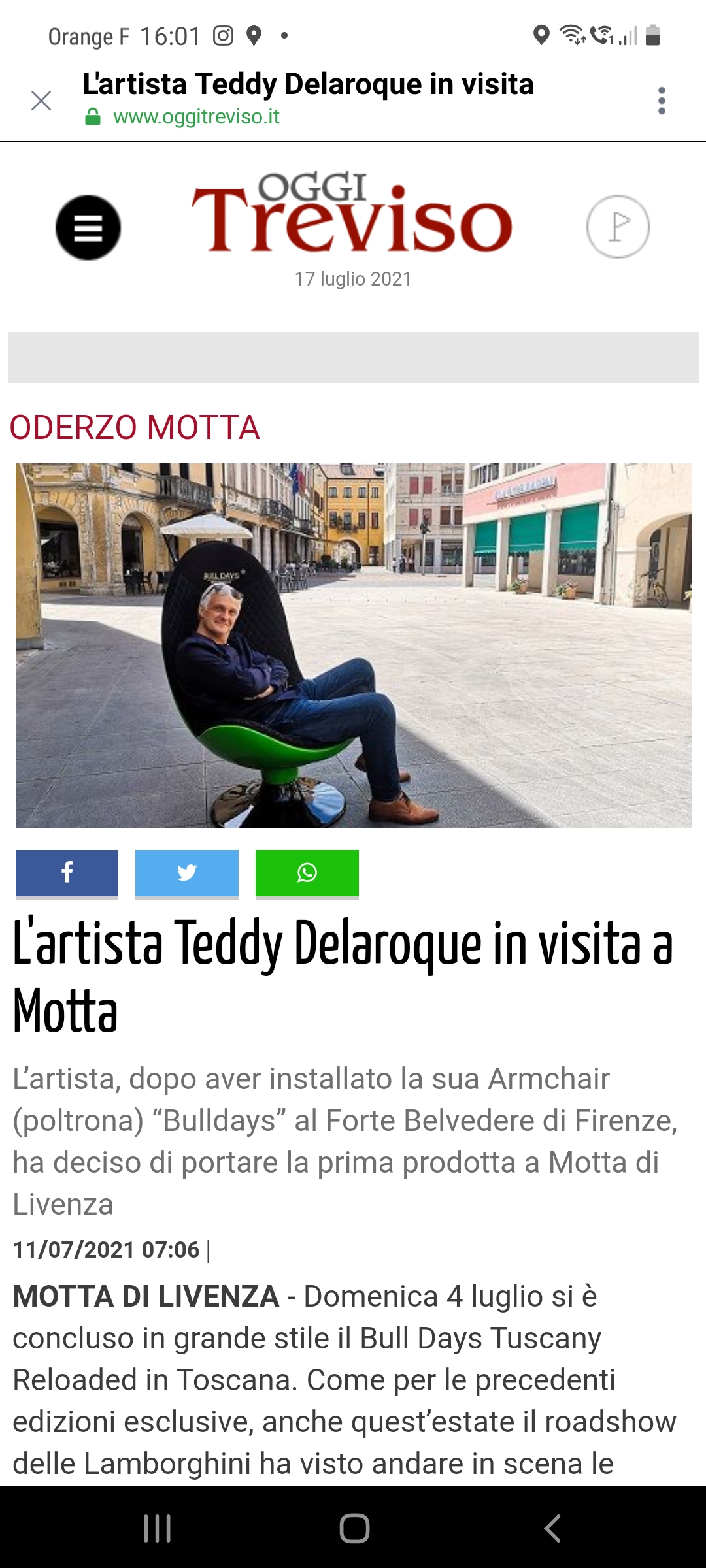 INTERVIEW AND PHOTO SHOOTING By Venitia Communication Motta di Livenza

July 7, 2021
Some pictures of Our Lamborghini Tuscany Bulldays Gala

with Fabio Lamborghini Sitting in my armchair in Lamborghini colors
                                                        Small Video Gala Tuscany 2021
New Partner April 2021
http://www.invictusprivilegium.com
New partnership to be signed on April 8, 2021 With the Academy of Models in Milan  
23 september 2020 Midi Libre
Some pictures of Our Lamborghini Gala in Monte Carlo

with the presentation of my armchair in Lamborghini colors
August  2020
little extra for Lamborghini enthusiasts

Grimaldi Monaco Forum 2020
.
Interview Midi Libre juillet 2020

signing of a contract July 23, 2020 with the IGG holding company
which I become their partner to designate 60 Luxury villa of 2000 m2
in Bali

radio interview. in Cannes February 2020
February 18, 2020 in Midi Libre web
| | |
| --- | --- |
| article written byC. L et thierry Martin | |
September 2019 passage in the Lamborghini Bull Days magazine in double page page 2 and 3 (Lamborghini Bull Days International Magazine)
Interview on July 29, 2019 by Midi Libre Passage en Presse on August 4, 2019
link  midi libre :  https://www.midilibre.fr/2019/07/25/ales-le-fauteuil-mask-de-delaroque-expose-au-pole-culturel,8330768.php
Midi Libre on July 26, 2019
on this occasion Rachel Bocelli the niece of Andrea Bocelli. it was to dress with this sublime gold color dress to pay homage to my sculpture. Thanks Rachel

with the Andrea Bocelli family summer 2019

In the field: Andrea Bocelli in Tuscany (Italy)

installation of the Sculpture in the Andrea Bocelli Estate summer 2019
 July 7, 2019 is this occasion of the Bull Day Lamborghini 2019 gala

that I am officially declared a Lamborghini Partner.

and that I entered the Lamborghini Legend

Photo with Fabio Lamborghini

Arriver a l'usine Lamborghini le 11 juillet 2019

a Sant'Agata en Bolognese Italie
some small videos of the Lamborghini gala July 7, 2019 Tuscany Italy
   Circle vip casa production (Production, audiovisual production) May 24, 2018
in August 2017
parution dans  secret de style magazine (Italie)
en double page au centre page 36&37
   presentation of my armchairs at the Monaco Art Gallery
November 2016

Honorary diploma received by the Terre Medicee ITALY foundation

Michelangelo Museum Italy

was exposed to the museum this armchair "Alger"
NOVEMBER 29, 2016

  publication in the magazine L'ARCA international
 2 of my works in the magazine

lv magazine official November 2016 (Russian magazine)

 
 little pose for julia kollbrunner italian top model

in one of my creations.

at the Golden Square Gallery of Monaco
Magazine 3D Italie
when magazine 3 d reports on my armchair and marks my name Teddy Delaroque like Le Corbusier, Van Der Rohe, knoll ect it's nice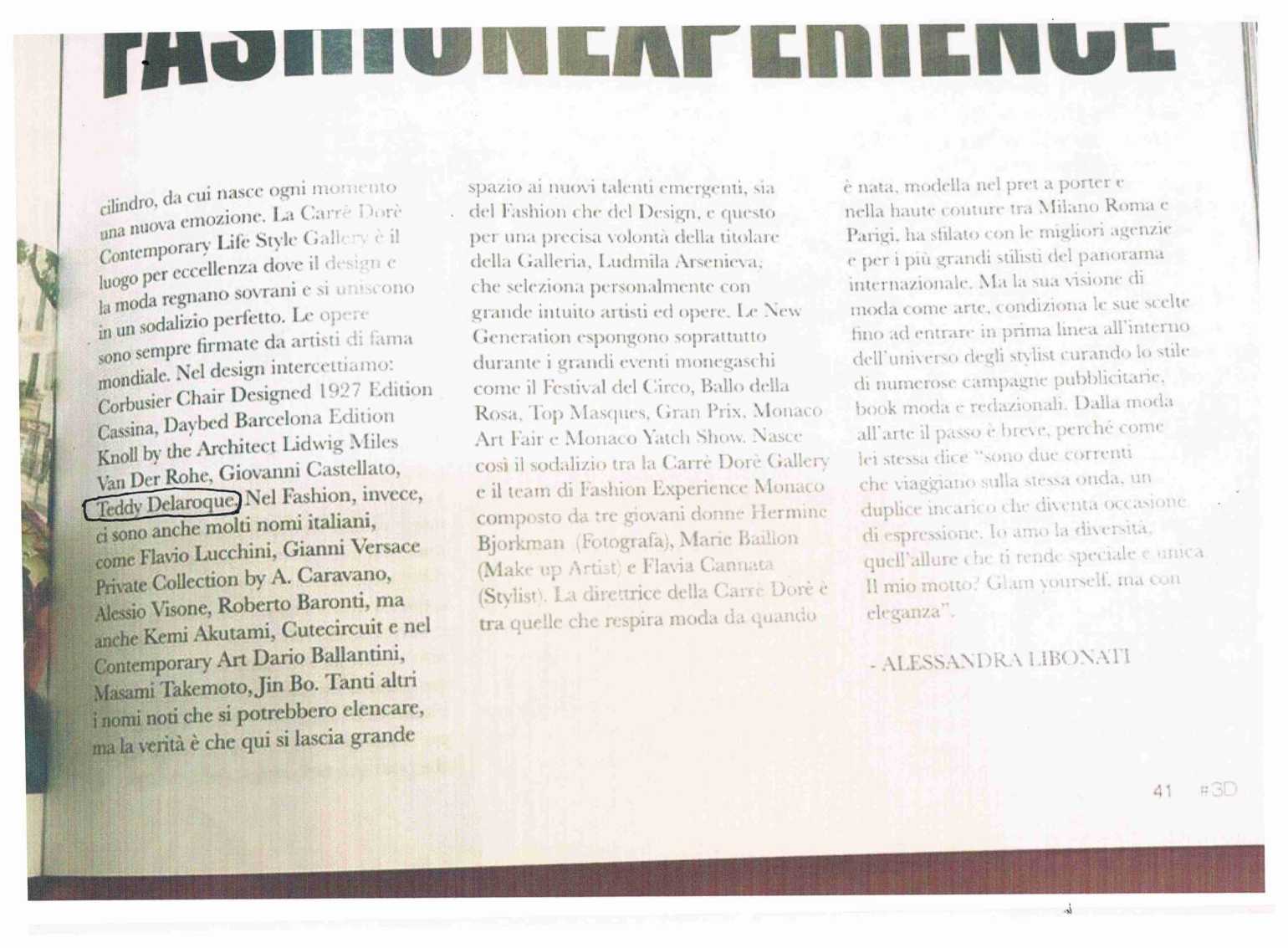 Recognized international artist: by Akoun & Artprice
Gallery of Monaco
Présent dans OOB 100% Beauty(Magazine summer 2016)
article posté le 19 aout 2016( naira) Par Hermine Bjorkmman
paris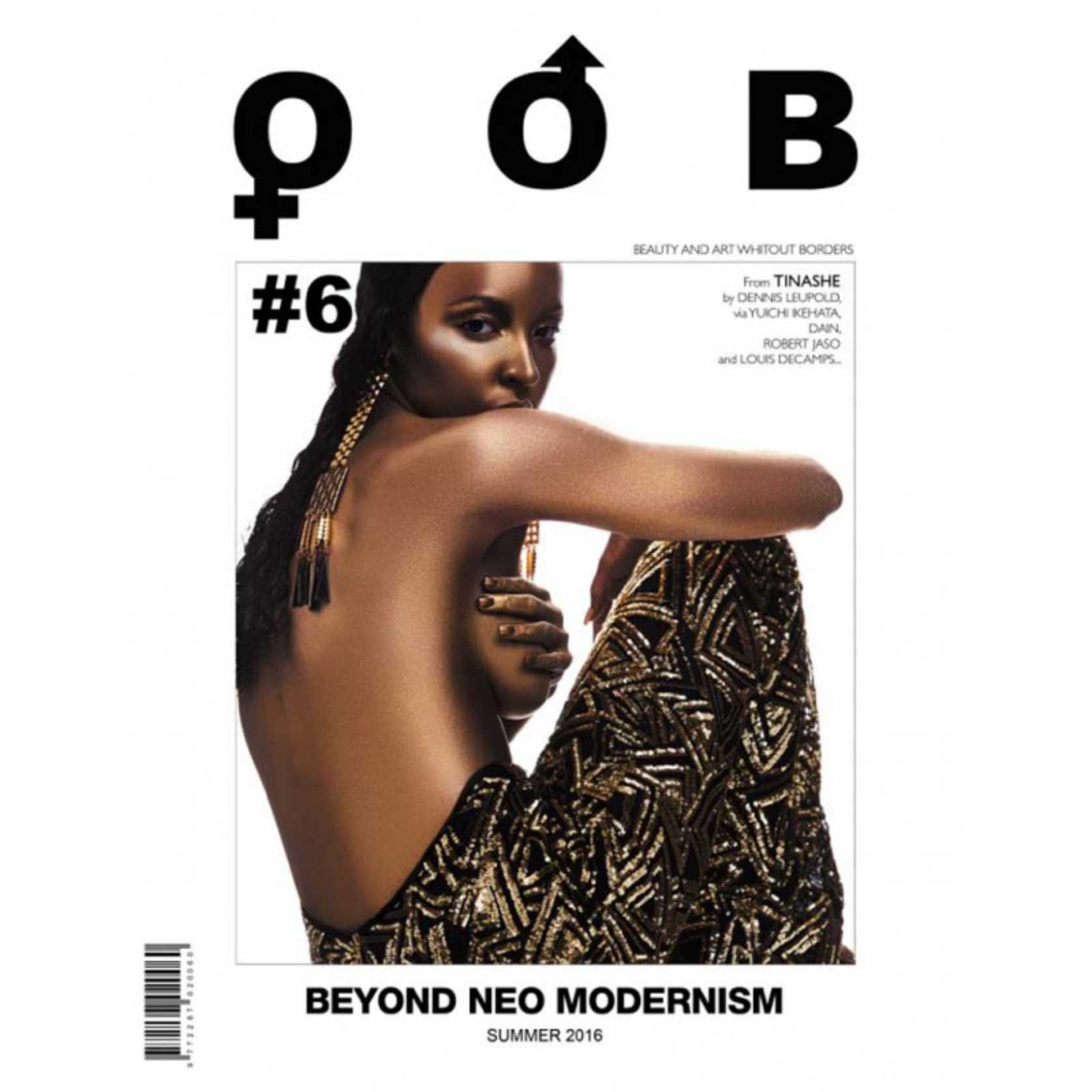 In Paris Match next to Arthur presenter TF1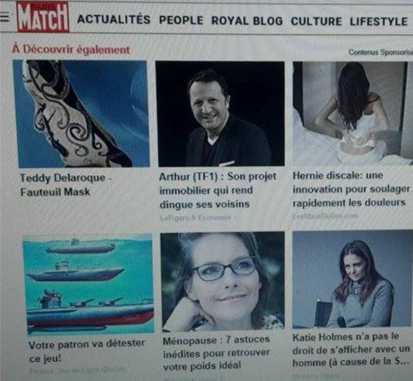 Gallery of Monaco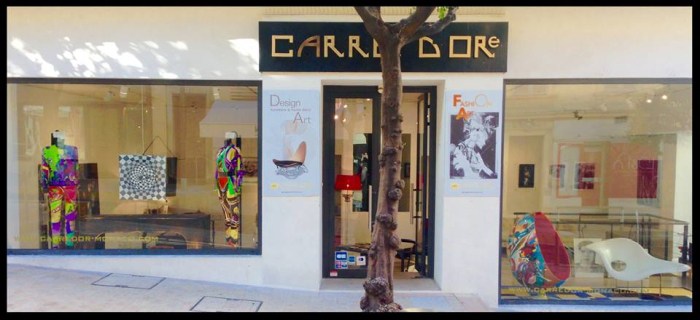 Copyright Teddy Delaroque