Eva
Official ModelsTeddy Delaroque.Paris
In shooting for the perfume Intense N ° 1 by Teddy Delaroque Paris

Outdoor shooting
| | | |
| --- | --- | --- |
| | | |
    Weight 55 kilos / Height 1.70
Measurements: 85 cm / 66 cm / 93 cm
Tailor 40/42 / S
Shoe size: 38.5
Eye color: green
Hair color: black
Age: 34 years old
Languages: English / Italian / Polish / French                                        
Biography Eva  Official Model Teddy Delaroque Paris
Born of an Italian mother and a Polish father who worked in the artistic field. Curious and dreamy, sunny, open to the world and sociable. She has dreamed since childhood of being on the front of the stage.
In love with the scene since a young age. Theater, photos, parades. Eva has been able to adapt to all situations and acquire a more spiritual and empathetic personality.
Always in search of perfection and positive thoughts. Very optimistic, she likes to surround herself with respectful people. She studied theater and modeling in Milan as well as in Bologna. In different studios, collaborations have sprouted with designers. His interest turned to the world of the stage. For her, being a model means experiencing new emotions and representing an ever-changing fashion.
Eva joins the Flatine Group Fashion model agency in 2020, and then joins the Milan Models Academy in 2021, with the aim of always improving herself.
On May 28, 2021, Teddy Delaroque haunted her on social networks, and offered her a partnership during a parade in Milan, June 13, 2021
On June 14, 2021, the designer signs a contract with the model. She then becomes an Official and exclusive Teddy Delaroque Paris model.
Eva  at the Lamborghini Bulldays Gala

July 3, 2021 in Toscana with Teddy Delaroque and Fabio Lamborghini

excerpt from a photo shoot for Bulldays Lamborghini (OFFICIAL PHOTO STUDIO TEDDY DELAROQUE .PARIS (inlucefotostudio Milan)
shooting photos Studio (inlucefotostudio Milan) for Bulldays Montecarlo
photo shoot
photo shoot
shooting Paris For Teddy Delaroque.Paris
shooting Paris For Teddy Delaroque.Paris
Shooting Motta di Livenza (italie) For Venetia Communication
interview d'Eva du 27 juillet 2021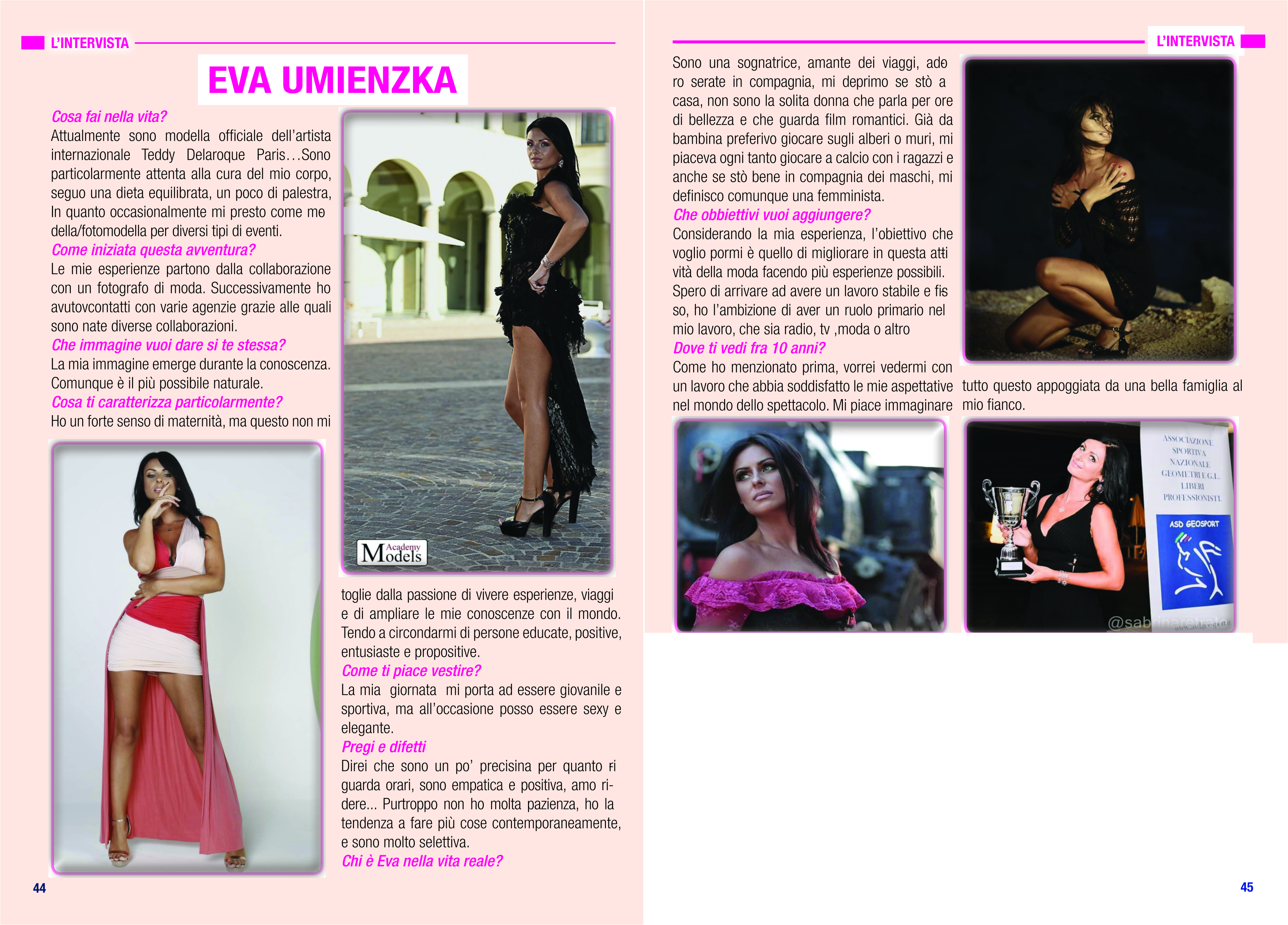 Fashion show video Eva on June 13, 2021 where she was selected to be

                                  Official Models Teddy Delaroque Paris
Copyright Teddy Delaroque